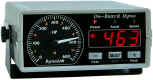 Introduction
Learn how you can use the On-Board Dyno™ to make in vehicle measurements of Horsepower, Acceleration, Speed and Vehicular Drag under Real-World conditions.

The System
The On-Board Dyno™ system includes a Computer/Display Unit, Accelerometer, Wiring Harness, DynoLog™ Data Logging software, Data Cable and Instruction Manual.

Installations
The On-Board Dyno™ is suitable for any vehicle from a 5 HP Mini-Bike to a 2000 HP dragster. (Higher Horsepower models available) It makes 4X4 Horsepower measurements possible.

How It Works
Read how the On-Board Dyno™ uses Acceleration and Speed to determine Horsepower and many other vehicular parameters.

Specifications
The On-Board Dyno™ is a precision instrument with a specified digital accuracy of +1% of reading, +2 digits. It is often more precise than expensive engine or chassis dynamometers.

Speed Sensors
The On-Board Dyno™ speed is determined by a Vehicle Speed Sensor (VSS). The type of speed sensor will depend on the vehicle and its speedometer system.

Analog Meter Scales
The full-scale range of the analog meter scale will depend on the selected model of the On-Board Dyno™. Full-scale ranges are available from 150 to 2000 Horsepower.

DynoLog
DynoLog™ software allows recording, display, and analysis of Horsepower, Torque, RPM, Acceleration, Speed, Elapsed Time, Time to Distance, and many other parameters.

Selection Guide-Price List
Use this guide to select the model On-Board Dyno™ for your car. Choose additional components to setup more than one vehicle for the On-Board Dyno™.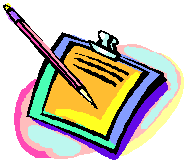 How To Order
DynoLab® would be pleased to talk to you about your Horsepower measurement needs and can help you select the appropriate model On-Board Dyno™ for your car.